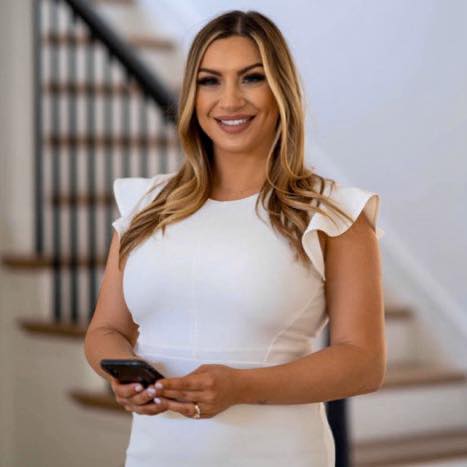 Amanda Elhassan is a seasoned licensed real estate agent who has been helping buyers and sellers in her native Bay Area for nearly a decade. She was born in San Francisco, grew up in the Peninsula and now lives in Livermore with her husband and two young daughters. Growing up in the region gives her a vast knowledge of the local market and a unique perspective on the greater Bay Area — from its incredible weather and proximity to desirable destinations to its diverse culture. It's safe to say- there is not a neighborhood in the Bay Area that Amanda isn't familiar with.
Prior to becoming a Realtor, Amanda worked in the fashion and beauty industry. She has a keen eye for styling, decorating and seeing the potential in a property some might overlook. Many of her clients have enlisted her to assist them with upgrading projects that go beyond just buying and selling. Her service does not end when escrow closes, and she often enjoys helping buyers with choosing color pallets or picking out furniture. Amanda has developed lifelong friendships with many of her past clients which is something she loves most about the real estate industry.
Her desire to help people is what drives her success. Amanda believes in investing in real estate and has seen firsthand the impact it has had hers and her family's life. She truly believes that real estate is the key to building generational wealth and she is determined to help all her family, friends and clients get there! Ask her a question about investing and she will have the answer!
During her time as a Realtor, Amanda has been providing amazing customer service to her clients and receiving top producer awards yearly. Known for her strong negotiating skills, she provides her clients with the comfort that she is going to do whatever it takes to put their needs first. Her portfolio of sales ranges from luxury multi-million-dollar homes to starter homes for first time buyers which allows her to facilitate all assets of any escrow no matter how different each transaction may be. Amanda's commitment to using cutting edge technology in this ever-changing market gives her the winning edge in any deal! So, whether you are buying, selling or investing, Amanda is here to assist you with your real estate needs!

Amanda is truly a gem and excellent at what she does! She helped us find an investment opportunity and always kept our best interests front and center. She dig in to every aspect of this opportunity so we could make informed decisions about our investment. She is a class act and I highly recommend her!

Investor – purchased a home in Livermore
Amanda goes above and beyond for her clients, she delivered my house keys to me on the day she was meant to go into labor! She knows her stuff, incredibly detailed in her research, and will guide you through the at times, very s stressful journey, of buying a home.

Tiffani – Bought a home in Novato