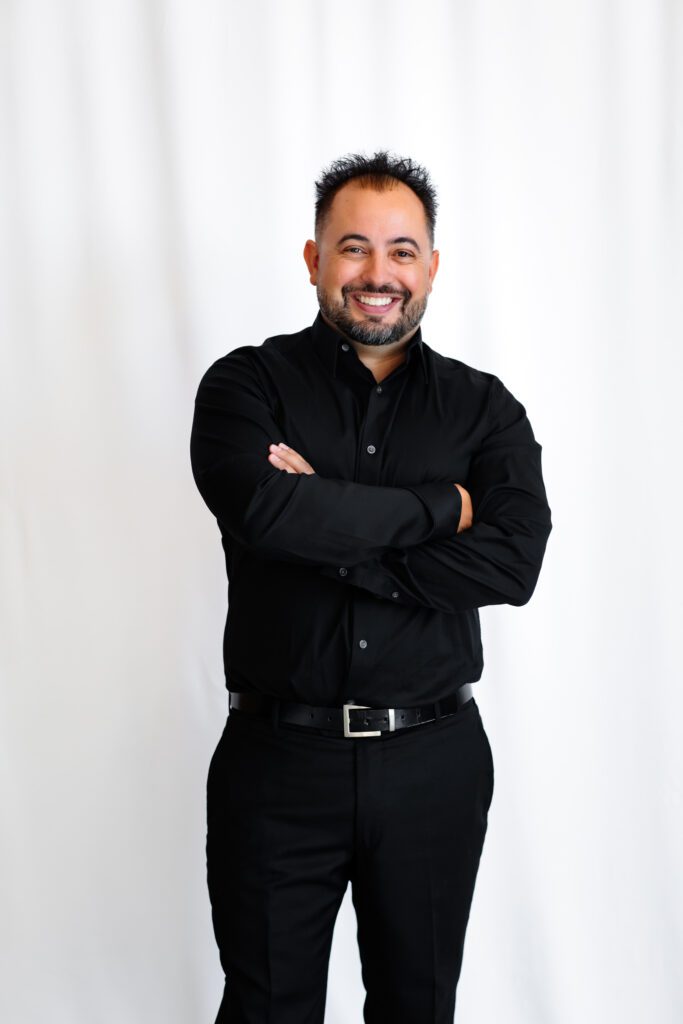 "Experienced, professional, detail oriented, knowledgeable, trusted, patient, and thoughtful." These are just a few of the phrases Anthony's clients use to describe him. Anthony, better known as Tony has developed to become one of the youngest & brightest in Real Estate. With his family background in real estate, strong work ethic, attention to detail, passion for video & photography marketing he has been able to align his talents to his passion for helping people.
Anthony grew up in San Francisco's East Bay Area. He was raised in Castro Valley and moved to Livermore in 2012. Anthony has been selling real estate with Keller Williams, the #1 Real Estate company in the United States since 2006. He began his career with the Serenity Team, a mother & son real estate group. In January 2015, Anthony officially rebranded his business and now leads a team known as The Arsondi Group, dba TAG Real Estate Team with his wife Elana
With Keller Williams, Anthony has served in many leadership roles. from Agent Leadership Committee to being the 'Tech Ambassador' of Keller Williams technology systems. Anthony is also a mentor for new agents joining Keller Williams. Tony is continuously educating himself, staying on top of the latest trends in the industry, and has a special passion for mentoring and helping those in his real estate community.
In real estate, Anthony takes pride in his knowledge of the local marketplace & real estate practice, in his strong customer service & his high-end digital & print marketing plan. He finds that helping his friends, family, and others in the Tri-Valley area succeed in homeownership and investment is incredibly rewarding. He enjoys working with first-time home buyers and explaining the real estate process, coaching his clients through their first major purchase. Anthony is also an amazing listing agent, ensuring the listing presentation is well marketed across multiple channels, creating high-end videos, tours, and photography to showcase his listings, and getting top dollar for his clients in a short time.
Outside of Real Estate, Tony is highly involved in the community serving as a board member to his daughter's preschool & partnering with nonprofits such as Livermore Valley Craft Beer Foundation, where TAG & LVBCF joined together to raise money for 88 bikes for local Livermore youth.
When Anthony is not busy helping people in the Tri-Valley area with their real estate needs, he enjoys spending time with his family traveling or enjoying the community.


"I had an amazing experience working with Tony and his team of professionals. They helped me purchase a beautiful cabin and am super grateful. Now looking forward to having his assistance for our next inveinvestment. Thank You!!"

Taylor – Bought a home in Auberry
My husband and I came to Tony with quite a laundry list of must-haves for our first home; move-in ready, lots of space, tight budget and to be moved in before my vastly approaching due date. Yeah, we were THAT first time home buying couple. He took on the daunting task head-on and worked tirelessly to find us just the right house. He was very communicative throughout the entire searching and purchasing processes and was able to get us into a beautiful home quicker than expected. We couldn't be happier with the house and location and highly recommend The Arsondi Group for their real estate expertise!

Clifford family- Bought a Home in Mountain House, CA
I would highly recommend Tony Arsondi (Arsondi Group/Keller Williams) to anybody looking for a realtor! From the moment I contacted Tony with interest in buying a home, he went to work immediately to help my wife and I find the home we wanted. Luckily for us and because of the work Tony assisted us with we were able to close on the home we wanted within one month of starting our search! Tony is very professional and informative on the entire process which allowed us to get the house we wanted. He has spent a lot of time with us on the phone answering our questions, meeting us at the property and communicating with the other realtors/sellers involved to make sure we were informed and comfortable with our decision. Tony made it clear from the beginning that he wanted to make sure that we got the house WE wanted and made sure we didn't feel any pressure of buying a home we didn't feel comfortable with. Now we have a gorgeous home that we will be starting our family in! I would refer him to any of my friends and family! THANK YOU TONY!!

Dan & Michelle – Bought a Home in Brentwood, CA
Tony made miracles happen for me! I owned a home that was distressed and the sale was complicated, to say the least. Because of his expertise and perseverance I was able to walk away free and clear which was an absolute amazing feat. He's the best! I wouldn't hesitate to refer him to anyone in need. Believe me, no one thought it could possibly work out the way it did! I am so grateful for their service and friendship!! Thanks, guys!

Karen – Sold a Home in Livermore
"Tony, his team and his partner/wife were exceptional in the marketing, and selling of my investment property. Before selling my property I followed the trends in my community and witnessed first hand his selling techniques through closing. Usually his listings were on the market one week and sold over asking price. When I become serious of listing my property I asked my staging friend whom she recommended. She recommended Tony and his team. She didn't hesitate. Tony and his wife are knowledgeable with the fluctuations in the market, gave sound advice, are great negotiators and dealt with all issues thrown at them seamlessly. I had a great experience. One thing I wished I had done was met them earlier."

Henrietta – Sold a Home in Livermore
"Tony and his team were excellent. He was patient with all of our crazy questions, (we were first time home buyers, so we had lots of questions) he ensured we knew exactly the terms and deadlines that we were expected to meet, all while coaching us along the way. The team is detailed oriented and ensured nothing was missed. He was in constant communication with us during the entire process even on his vacation days and late in the evening. I was amazed by the dedication to ensure our initial deposit was safe, he took every precaution to ensure it was kept safe. We even encountered an communication issue with our lender and title company, and Tony was quick to follow up with them and ensure the issue was dealt with in a timely manner. As he called it he was our "quarterback" which is a perfect description of it.. Thank you for all the hard work and helping us learn along the way. we love our new home"

Jessica – Bought a Home in Pleasant Hill
"Tony had great recommendations when I was looking for a Real Estate Agent. When I chose Tony, I felt relieved, happy and excited because he was on time for our first appointment. His knowledge and expertise was amazing. He was not pushy in his assessment and presentation on his views of selling homes. He has a way of putting the client first and relaxing them at the same time.. I would highly recommend Tony to anyone looking for a realtor."

Paul – Sold a Home in Livermore
"We sold our house with Tony and we were very happy with him and the TAG team. I appreciate his market knowledge. He was very clear in explaining the strategy with proper next steps. He is very good in answering questions. Overall we had a great experience with Tony and I would strongly recommend Tony as a great real estate agent."

Swami – Sold a Home in Livermore
"We cannot recommend Tony & Elana enough! They not only sold our townhome in less than a week, but helped us navigate the ups and downs of the home buying experience. They respond quickly, truly care about their clients and are the hardest working real estate team out there. Thank you for making our home buying experience painless and smooth sailing. Arsondi Tag team is THE BEST!"

Patrick – Bought & Sold a Home in Livermore
What a whirlwind buying a house is! After my fiancé and I were passed off by two other agents because of our search region we were a bit apprehensive being passed off for a third time to Tony. He welcomed us with open arms and worked fast as the house we wanted to see happened to be open the day after our official "introduction"; which was over the phone because we lived so far from our target area. After a 10 minute phone conversation I felt like we had someone who would work hard to get us what we wanted. As first time homebuyers we were quite a handful….this I admit (but we knew what we wanted!) Tony worked with me and my little entourage (finance, mom, and dad) who were all eagerly awaiting a purchase. Not to mention we had a pretty finite deadline because of our upcoming nuptials in August. Well, after tons of phone calls, lender changes, addendums, and patience, we have a home and couldn't be happier! I honestly feel like we made a friend in the whole process (we wanted to invite him to our wedding but thought it might be weird lol). My fiancé and I will continue to seek out Tony's help with any future home purchases and know that we will be in the best of hands. THANKS TONY, YOU ROCK!
#yourjourneyhome — Steven & Jennifer

Steven & Jennifer – Bought a home in Tracy