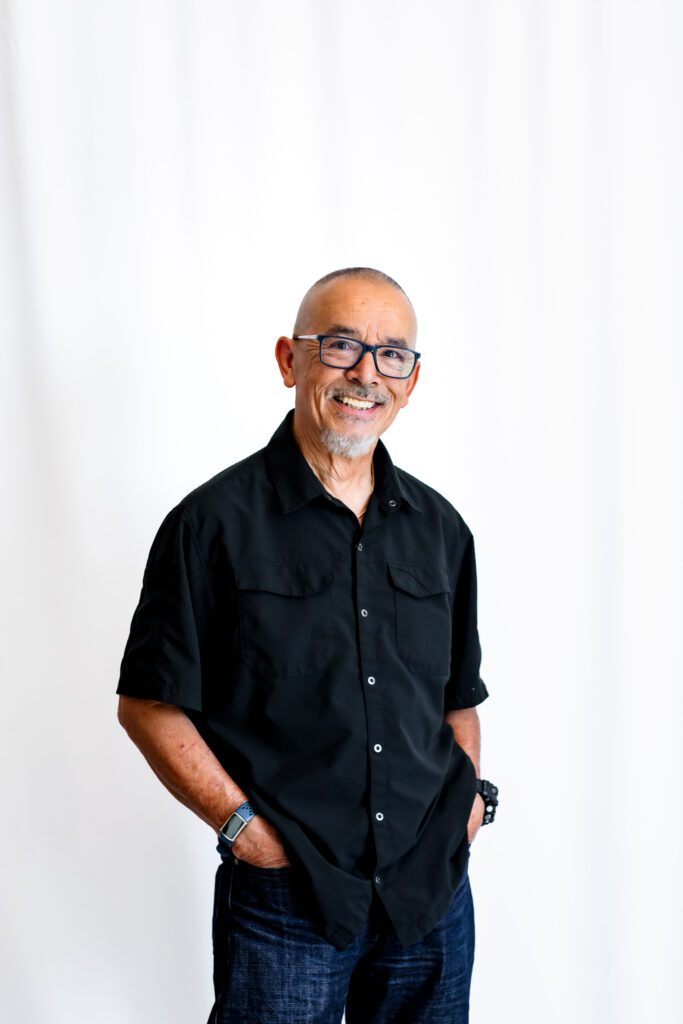 Dave is a full-time Realtor serving the Real Estate community in the East Bay Area and the Valley for over 8 years. Dave has lived in the Bay Area for over 38 years and has lived in Livermore for the past 28 years. Dave is very involved in the community he calls home and works with several non-profit groups such as The Taylor Family Foundation, Tri-Valley Haven, the Livermore Adult Reading Program at the library, and Keller Williams Red Day. Dave's values in serving both his clients & the community are the same values that Keller Williams upholds. Dave has successfully closed many transactions representing both buyers and sellers. Dave also has experience working with investors and has the knowledge and resources to help all his clients. Dave has a great personality, easy going attitude, and is a hard worker. Dave just recently joined the TAG team as a Lead Buyer's Agent and we are so excited to have him on the team!

Active Properties
There's no result found.

"We worked for 5 years to qualify for a home and during the process, came across many realtors, none of which were anything like Dave. When we were finally ready, we were paired with him through the VA and it was a blessing in disguise. From the starting process, to my husband's occasional impatience, until now, over 1 year later and Dave still makes himself available to us for anything relating to our new home. He is dedicated to his clients and genuinely wants to see them happy. He is assuring, uplifting, respectful, and most of all professional. His responses are prompt, and Dave is always on top of everything. He also has a wonderful team who are all a pleasure to work with just like him. He was extremely thorough in educating us about the entire process. Thank you Dave for your patience and kindness. Thank you for being part of this special time in our lives, we couldn't have asked for a better agent! "

David – Bought a home in Copperopolis
"We were so lucky to have worked, Dave Toledo! He had so much extensive knowledge and experience in the industry, and in our case VA loan. There is so much that goes on 'behind the scene' sort of say that Dave took care of and helped us out with. He has such a positive attitude, great sense of humor and very down to earth. Really enjoyed looking for our new home w/Dave! We'll definitely refer family & friends to him if they're looking to purchase!"

Theresa & Feagai – Bought a home in Tracy
"I was fortunate enough to have Veterans United recommend Dave, as my realtor. He was very easy to work with and always answered all my questions. The market was very tough, and it took awhile but he got my daughter and I into our new home. I would highly recommend him!"

Phea – Bought a home in Vallejo
"Dave was the second realtor recommended by Veterans United. I started the process in late May. I was placed with Dave in June. I've lived in an apartment for over 10 years and am fortunate enough to be financially able to consider buying. Dave reached out via email. We had a brief phone call prior to providing listings to check whether they were VA approved. He is responsive, funny, creative, experienced, resourceful and a pleasure to work with. I am a first time buyer using a VA loan as I'm a disabled veteran. I asked many questions and he never made me feel like I was bothering him. He steered me in the right direction and gave me an education in what I should look at when simply looking at a property. He had a medical injury during my buying process. He texted and emailed when I had questions and when he needed information without fail. He ensured a fellow realtor (thank you Sherri!) assisted me when conducting the final inspection of the property. I valued his time and expertise. I would recommend Dave every day of he week. He's a dream realtor. The actual home buying process is stressful (unless you have unlimited income and don't stress easily). As a buyer, ensure your finances are in order and KNOW it will be more than what you're thinking the expenses will be. The closing cost numbers change frequently. ASK the questions you think are minor. If you don't know you're going to be left wondering. The closing process was relatively simple. A notary came to my apartment on July 11th and the entire process took 20-25 minutes. I received the keys to my condo (YAY) on July 15th. Dave met me at the property. It felt like home.:) On another note, I had been looking for handyman services on Yelp unbeknownst to Dave. He brought up if I needed those kind of services, he knew people he could recommend. I was 1000% pleased and not surprised. I will be taking him up on the offer! 5 stars from the beginning to the end, cheers!:D"

Monica – Bought a home in Hayward
"To write a review for Dave, there's not enough positive adjectives to describe the experience or the person. From the very first email, we knew we had someone we could trust. Being new to California, we felt confident in Dave's advice instantly. He guided us with the expertise of someone profoundly versed in the area and the real estate market. Dave made us feel like we were his top priority at all times. This guy is non-stop when he is working for you. After draining our savings account to pay for late stage, cancer treatment within the last 7 years, our dreams of buying a home diminished. Buying through the VA process was our only hope but in a sellers market, it was a bit of a pipe dream. Dave helped us make that dream a reality and he becomes part of our story. He is not just our realtor anymore. He is our friend. Dave worked tirelessly for us from beginning to end and we will forever be grateful!"

Chloe – Bought a Home in Modesto
"Dave is a one of a kind realtor and person! He went above and beyond every step of the way on our home buying journey. He negotiated endlessly on our behalf and stands up for what is fair. He always says his number one priority is to make us happy. Well we are so happy in our home and would recommend Dave over and over again! We consider him not only our realtor but our friend. Even know we know with any concerns or questions regarding home ownership, recommendations for work to be done, that we can count on him."

Katie – Bought a Home in San Ramon
"Dave helped us FINALLY lock down a house. With this ridiculous market, Dave went after every house we offered on with tenacity. He's the guy to call if you want to sell or buy. No joke! Thanks Dave!!" Bruce

Bruce – Bought a Home in Livermore
"Dave is an enthusiastic realtor who's very knowledgeable about Livermore and the surrounding communities. He helped my wife and I locate a home, and guided us through the bidding and negotiation process. If you're looking in the Livermore area, give Dave a call."

David – Bought a Home in Livermore
Dave is very professional; provides great service. He showed me many properties over a long period of time. We saw properties in Livermore, Walnut Creek, San Ramon and many other east bay locations I recommend him whole heartedly.

Cryus – Bought a home in the Tri-Valley
When we first moved to Livermore, we weren't ready to buy. We had talked to Dave, and he followed up with us after those two years went by. We were extremely impressed with this and knew we found our guy. He was prompt, detailed, and positive. Ultimately we decided on new construction and Dave checked up on us throughout that process to make sure everything was going smooth. It was nice to have an extra set of eyes looking out for us in that situation. I would highly recommend Dave to anyone wanting a personable experience. As an added benefit, Dave is also active in providing assistance to our veterans and is very knowledgable in the VA loan process
— Anonymous , Zillow

Livermore VA Home Buyer