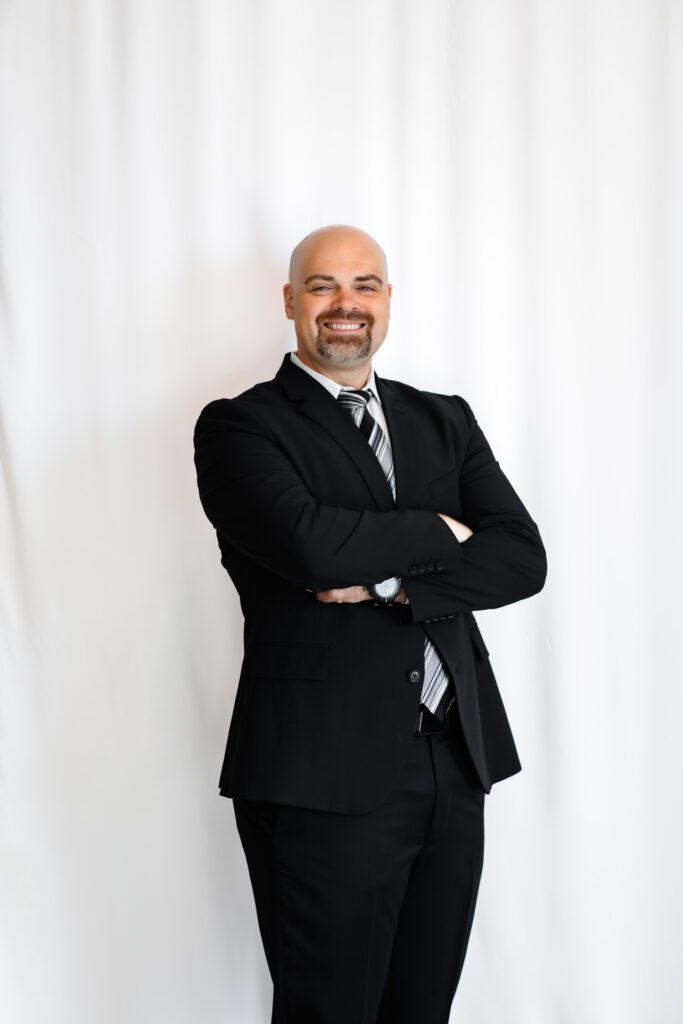 Being a second generation Real Estate Agent, I have been involved in the Real Estate Industry for over two decades. With both of my parents being in Real Estate, I've had first hand experience working with buyers, sellers and investors. Upon receiving my Real Estate License in 2009, my mission was to be a valued resource for all of my clients Real Estate needs.
During the mid 2010's I was brought on as a Business Development Manager for a local Title Company, FNF. There I helped hundreds of Realtors, Lenders and Brokerages building effective businesses while also overseeing thousands of Real Estate transactions. I enjoyed my time with FNF, where I became the #1 producer in my territory, but I always knew my passion was to help people buy and sell their home.
I was born and raised in the East Bay, CA, growing up in Castro Valley until my wife and I bought a home in Livermore in 2017. I have been fortunate to live in one of the most diverse and unique places in the world. From a four-hour drive to snow to a four-hour drive to warm sandy beaches. The Bay Area offers exceptional dining, entertainment, education and job opportunities. I couldn't imagine raising my family anywhere else.
During my free time I enjoy fishing, cooking and most of all, spending quality time with my wife, son and our Golden Retriever.
Buying or selling a home can be stressful; my objective is to guide my clients through the entire process from start to finish making it the most enjoyable experience possible. These moments are life-changing experiences and I would be grateful to be a part of yours.


"Devon did a great job helping to navigate some very difficult negotiations. The circumstances around the sale were challenging in and of themselves. I appreciate that he took the time to walk me through many opportunities and options. In addition, Devon helped to manage some difficult interactions between my selling partner and myself. He stayed true to a commitment that he would act not only independently, but also without interpretation or bias towards either one of us, Devon is just a really nice, calm, and effective person to have involved to help keep emotions from affecting a transaction. I appreciate working with Devon. I hope that someday he will find a way to strike out on his own. I believe an even stronger representation of his commitment to his clients will show up."

Dick – Sold his home in Livermore
If you want an agent that goes to bat for you, pick Devon Corkery hands down. I'm so glad I did! In a market competing against all cash offers was not easy, but he worked both with the listing agent to stay informed on the deal and recommended an excellent lender, Kyle Darrow. Not only that, but Devon just knows the Livermore market like the back of his hand, as well as listened to what I wanted, providing the best strategy to deliver exactly what I was looking for. Above all, this is an agent with heart that I fully trust. Thanks, Devon and the TAG real estate team @ Keller Williams!!

Anh – Bought a condo in Livermore
It was a great pleasure to work with our listing agent, Devon Corkery. Devon was very knowledgeable and extremely professional in the way he handled the sale if our property. He priced the property perfectly. It sold in just one day and at our asking price. Escrow was also breeze with Devon being available at all times to answer questions or to give advice. I would highly recommend Devon Corkery as your Real Estate Agent, whether you are buying or selling property. You won't be disappointed.

Chris – Bought & Sold a home in Murphys, CA
"My Fiance and I were sort of looking in the housing market for fun and decided to book a viewing appointment on zillow to see a house in the Livermore area. We are so happy that Devon was the Real Estate agent that Zillow linked us up with. He helped us view homes in Livermore even though we weren't 100% sure how serious we were, and we ended up having Devon help us negotiate with a local real estate agent. We got an amazing deal on our house and Devon helped us every step along the way and always had, and still has great communication. Devon doesn't just treat you like he's your agent, he treats you like a friend. I would highly suggest Devon to anyone looking to buy in Livermore and the surrounding areas."

Kurt – Bought a home in Livermore