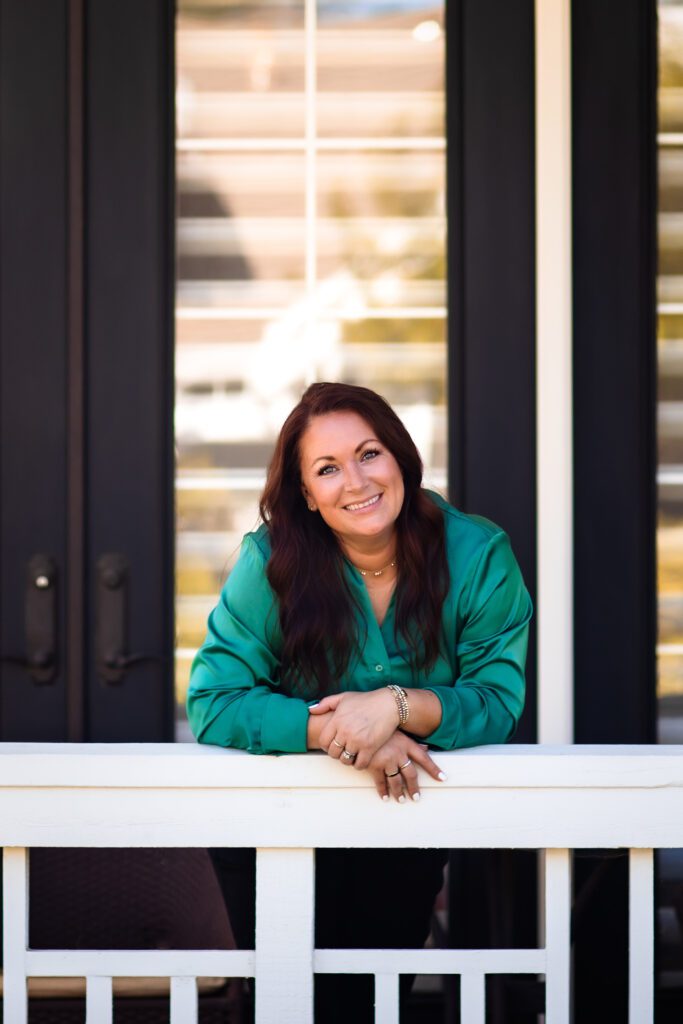 Jennifer Rippy has an inspiring resume that includes expertise in both mortgage and the real estate industry. Together this experience makes for a powerful real estate agent. One who not only knows & understands the complex mortgage arena, but one who understands home values, the East Bay Area, and values homeownership.
Jen, who often goes by her last name "Rippy" has great attention to detail and knows contracts inside and out. Because of her high level of proficiency and ability to explain, she has taken on the role of 'mentor' to new agents on the TAG Real Estate team.
At home, Jen is mom to 2. Her firstborn Addison or "Roo" makes her mom proud and is following in Jen's footsteps in softball; playing tournaments nationally. Her son Trenton or "LaLa" brings their family tons of sunshine as he is eternally happy & loving. Jen along with her husband of 13+ years live on a ranch in Livermore.
Together, Jen & the TAG team's notable list of satisfied clients details, their collective strength of knowledge, and dedication to excellence have driven them to be one of the top 10 teams in Livermore. Their pioneering efforts to serve the community and the overall professionalism of the team have earned the respect of their peers and admired notoriety within the Tri-Valley.


"Working with Jen Rippy and Sherri Richter was fabulous. Excellent communication and top level professionalism from start to finish. I am looking forward to working with them again in the future!"

Real Estate Agent Veronica
Jen is an expert. She listens to her clients and understands their needs. She works with them and is flexible. She has fantastic advice. She made the experience comfortable and as low-stress as it can be. We discussed color choices when painting the house. She helped us plan which improvements would be helpful for the sale. She even provided flowers in the pots on the front porch. She oversaw the staging of the house. We got multiple offers over asking price within a week of going to market!

John – Sold a single family home in Livermore
"Jennifer Rippy was awesome to my Family and I. She listened to our needs and was able to show us multiple houses that were exactly what we wanted within the price range. She is a very dedicated Real Estate Agent and was available at all hours of the day to help us purchase our home. She also assisted in selling our old home and gave us great advise on how to stage and prep our house for showings and was a huge help to getting top dollar for our home. I would recommend her to anyone that needs help in purchasing or selling a home."

Bryan – Bought and Sold a Home
"Jen is a very dedicated, knowledgeable and caring agent, and definitely knows how to get the job done! She was amazing at helping us find the right place and guiding us through each step of the way to get to close of escrow. We are so thankful to have met and worked with her, and highly recommend her to anyone looking to buy or sell in the Livermore area."

Jennifer – Bought a Home in Livermore
"Jennifer Rippy is the most trusted realtor I have ever had the privilege of working for me. She is very smart about the business and works hard to make sure every base is covered. She takes the time to feel exactly what I'm trying to accomplish. She put herself in my shoes and did the best for me as she would do for herself. She taught me the "what", "how" and "when" of this often time hard process. I felt as if she was devoted to fulfilling my best wishes and dreams. She made herself available for me and my many questions at all times, helping me feel valued. I recommend Jennifer to any and all the people I know as a real human being interested in your happiness first and foremost!"

Rick – Sold a Home in Livermore