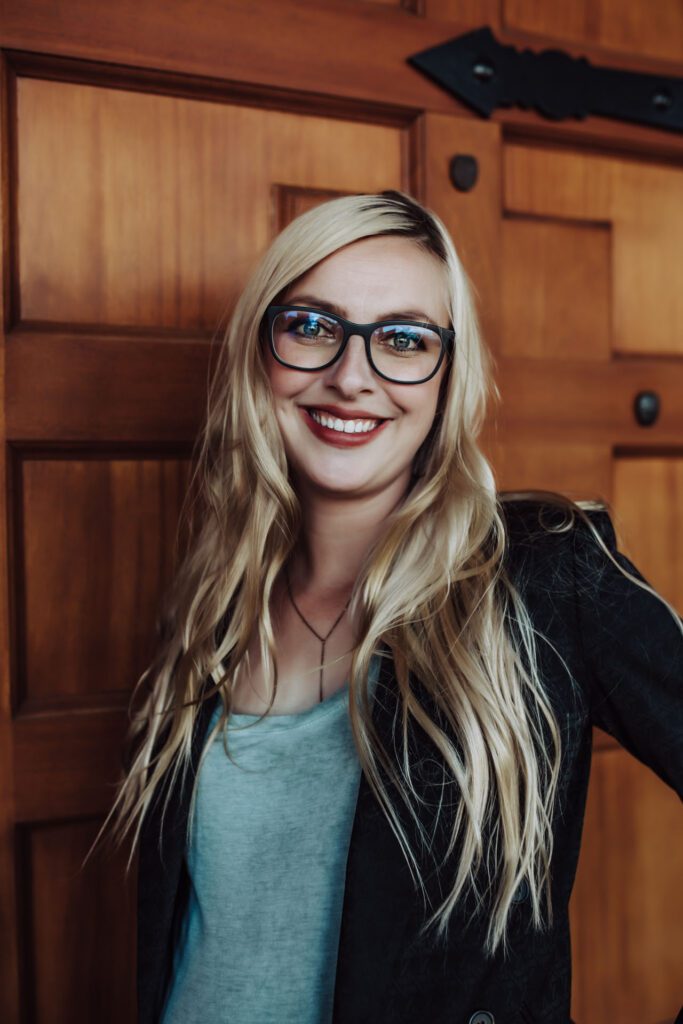 Jennifer has a strong background in sales and a love of interior design. She grew up going to open houses on the weekends with her parents and is continuing the tradition with her own family. Jennifer has the great energy and attitude that she brings to her clients and the team. Jennifer also has a passion for older homes with charm, character & architectural design. Jennifer & her husband bought a home built in 1908 and are working to restore it.
Besides loving real estate, Jennifer has a sales & teaching background. She has 2 babies and a teenage son. On top of being a mom, Jennifer is a big advocate of animal rescue. She shares her home with a dog & cat, both of which she rescued. She wakes up every day, excited to meet new people and help them begin their journey home!

Jennifer was amazing to work with and was very responsive, helpful, knowledgeable, and had great communication skills. She answered all of our texts and calls whenever we reached out. I would highly recommend her!

Evers Family – Bought a Home in Riverbank
"Jennifer Sanchez was my agent for the purchase of my fabulous home in Livermore, during a very busy market! Jennifer is VERY professional, kind, accommodating and an extremely knowledgeable agent. Her negotiation skills are amazing! Working with her made my purchase very easy and delightful. I STRONGLY suggest using Jennifer for your next home purchase or sale!"

Dani – Bought a Home in Livermore
"Jennifer made this process a pleasure. She immediately knew what I was looking for and made it a priority to find it...which she did! She kept in touch, offered great insight, knowledge, and worked VERY hard to put me in the best house for me. Thank you for being my agent and becoming a friend. She will make your home transaction a pleasure!!"

Jo – Bought & Sold a Home in Livermore
"Jennifer Sanchez was a pleasure to work with from start to finish. We discussed and fine-tuned what we were looking for and found our home. We looked in Alameda and Contra Costa County and Jennifer was able to provide valuable insight and helpful information. Jennifer was very easy to communicate with and her follow-up and response time was great, very professional. If you are looking to buy or sell a home you should definitely work with Jennifer - she will go above and beyond."

Aurora – Bought a Home in Richmond
Jennifer was a pleasure to work with, she made herself available to us at anytime of the day or night! Her Constant communication with us and our lender helped are buying process be a little less stressful!!! I would hands down recommend her to anyone looking to buy their first home, or any number home for that matter. Even with the tough restraints and changes that Covid brought us, she still managed to make our deal flow!!! THANK YOU FROM THE BOTTOM OF OUR BARNES HEARTS!!!!!

Barnes Family – Bought a Home in Livermore
"Jennifer was recommended to me by a close friend. I had been searching for a home on-and-off for 1.5 years. I had stopped looking because I couldn't find a realtor I liked and respected my wishes (my last realtor refused to submit my offer). Jenn understood what I was looking for, gave great guidance, and wasn't pushy or salesy. She truly wanted me to find a property that I loved and wanted to call home. Not sell me on something just so she could make a sale. I'm writing this review from my home, my first home purchase. I couldn't have done it without her help. I valued her opinion and eye for detail when viewing many properties, and it made the home search process easier and less stressful."

Megan – Bought a Home in San Jose
"Jennifer was amazing. She made our first time hiking buying experience less stressful. She was so helpful and respectful of selling the home we lived in and understood that it was emotional time for us. She helped us find our dream home and we are so grateful she was our realtor."

Caitlin – Bought a Home in Manteca
"Despite having been forewarned that the current real estate market significantly favored sellers…properties close $100K-$300K above the listing price, within 2-5 days of the listing date, with all contingencies lifted…I decided to buy a property during this trying time. Unfortunately, the property I chose had an HOA that was in litigation with the builder…making the financing difficult, at best. Jenn helped me through the roller coaster that ensued. When the initial broker had difficulties in obtaining an appraisal report in time for the close date, Jenn had the wherewithal to leverage a second "back up" broker. She kept me abreast of all the changes. Having Jenn on my side, working on my behalf, helped me through a trying situation. She was thorough, efficient, friendly, forthright, and provided a sense of calm amid chaos. If you're looking for an excellent real estate agent, look no further than Jenn Sanchez. She embodies all the qualities you are looking for in an agent…professionalism, competence, amiable, candid, patient, prospective thinker, and a great listener. Jenn heeds your concerns and implements what she heard in the listings she presents. Jenn is simply the best. It was an absolute pleasure working with her!"

Marjorie – Bought a Home in Dublin