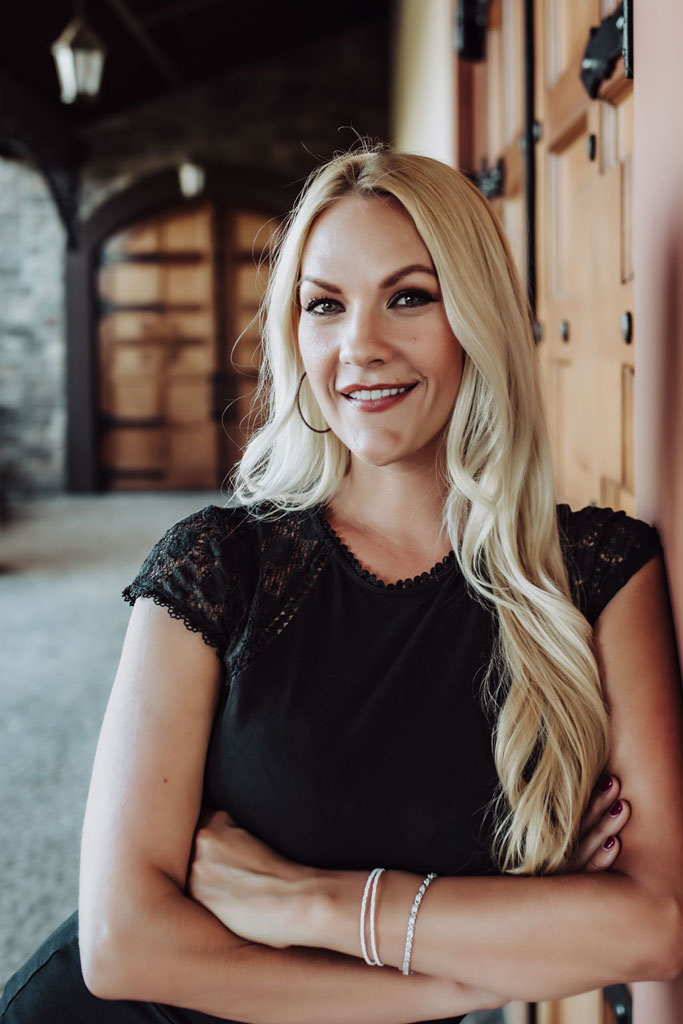 Sara has lived in the Tri-Valley area for more than 30 years and understands what makes the community and its residents so special. From Saturday morning Farmers Markets to the music in the park, festivals, incredible restaurants, and wineries – the Tri-Valley area make her proud to call home! As a Realtor, Sara prides herself in her work ethic, integrity and focus. She believes that great Realtors not only have expertise in negotiation and marketing but have a love and understanding of the community and its people. After working many years in home warranty and loan consulting, Sara continues to believe It is important to provide you with the peace of mind and assurance you deserve during the home buying or selling process. Sara is a mom of 2 and a rescue pitbull and loves the beach, nature hikes, and volunteering and supporting organizations for adults with developmental disabilities. Sara won the TAG Rookie of the Year award and Keller Williams Tri-Valley award for 'rising star'.

Sara was of great help letting us know about the local area where we were looking for homes. She helped us through the process of buying a home, and provided quick and helpful responses to our questions.

Adam & Jacalyn – bought a single family home in Antioch
"I felt so lucky that I have Sara as my agent. Before I meet Sara, I tried to buy a house with different agent and it fell through. Because of the knowledge and quick response I got my house."

Vi – Bought a home in Hayward
Sara helped us find a good 2nd home. She was awesome and professional! We really appreciated her help and her patience through the process. She will be my go to person for our (or people we know) real estate needs.

Rahul & Shilpa – bought a home in Livermore
Sara made buying a home for the first time much easier than I could have ever imagined. First impression of her is that she listens - we talked for a while about exactly what I was looking for in a home and she regularly started sending me properties that were exactly what I was looking for. I was very impressed with how well she translated my thoughts into real options. All the way through the buying process, she was professional, assertive and really stayed on top of things for me. Without question, I would use Sara again. She takes her work very seriously and exhibits real care for making the process as easy as possible for her client. Very highly recommended.

Todd – bought a home in Discovery Bay
Sara is an amazing realtor. I had a very good experience. She is professional, responsive, knowledgeable, good negotiation skills. Lots of patience. Post sale recommendations and support. I would definitely recommend it to my friends and if I get the opportunity to buy a new home, I would definitely reach out to Sara for my future home too.

Vamsi – Bought a home in Tracy, CA
"We are thankful to Sara for assisting us in buying our first house. She's very responsive and considerate. She understood our needs and negotiated with the listing agent/seller with our limitations in her mind. As first time buyers, we had a lot of questions and Sara was very helpful in providing answers and clarifications." - Lany G

Lany – Bought a home in Dublin
"I met Sara at an open house, and she reached out to me right after to offer her assistance. I told her what I was looking for in a home and in a Realtor, and she delivered! This was my first home-buying experience , and Sara was so patient and kind while guiding me through the process. We (including my 3 kiddos) visited quite a few homes together, and she always gave me her honest opinion and support when I was trying to decide if a home was a good fit for my family. The last home we visited was the perfect fit for my family, but I felt like it was way out of my price range. Sara encouraged me to make an offer I was comfortable with, and we ended up sealing the deal!! I still can't believe we have a new beautiful home, thanks to Sara!! It was truly an amazingly smooth experience. I would recommend Sara to any of my family and friends." - Kelly

Kelly Derr – Bought a Home in Livermore