Pantone's 2023 Color of the Year Is Viva Magenta. This color is a soft, but bold red hue that aligns with the year's minimalist trend yet invigorates excitement, bravery and optimism.
The bold shade may not be to everyone's preference for their houses at first, but we can see how variants on the hybrid red and pink color may translate for a wide range of interior tastes.
However with such a bold color, you may be thinking, 'how would I incorporate this into my home?' Well, let's highlight a few fun ways to use this trend!
Add a Pop of Color into an otherwise neutral space! Never underestimate the power of introducing a fresh accent color to any living room with soft furnishings. Whether it's a few scatter cushions on a couch or a sumptuous throw thrown over a chair, the addition of basic accessories can be quite effective – and economical.
Blanket $40 at All Modern.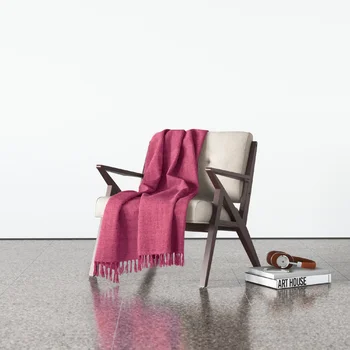 or as a pop of color on the wall.

You can use this color easily anywhere, even in the kitchen with a bouquet of peonies or orchids. This pan is just $99 on sale and adds a whole lot more fun in the kitchen!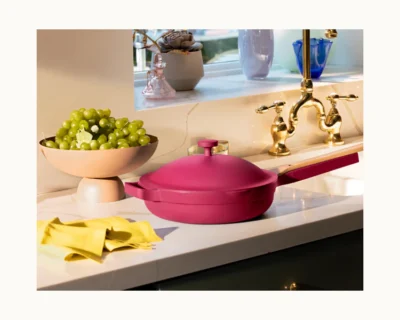 Go big at home! Add a splash of color as an accent wall in your bedroom or in your living room. Some fresh paint is a simple method to quickly brighten up any area in the house, especially in a color as enticing as Viva Magenta. Color drenching all walls and trimmings is an option for those not afraid to surround the space in richness, while the reliable feature wall commands attention for those searching for a burst of color.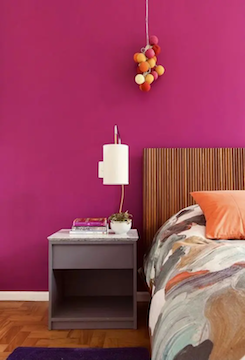 And if you really love the 2023 color of the year, invest in some pieces to really make your home pop! It will surely add flair and a bold designer aesthetic to your home.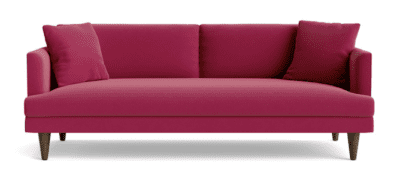 Calypso Rug from Rugs.com. Rugs are an excellent way to add pattern or color to any area without having to modify the decor.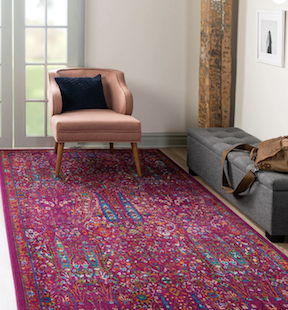 Or this Bedding Set from Wayfair! A change of bedding is one of the simplest, but most powerful, methods to shift the mood of a bedroom area – considerably less difficult than repainting with one of the best bedroom paint colors. If you want to include Viva Magenta themes into your house, go for a strong tone of warming red.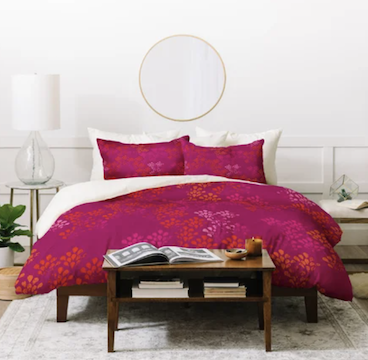 There are many ways to keep a minimalistic, yet neutral palette and still incorporate the hottest color of 2023.
Pair this color with other neutrals such as blush tones, neutral tan tones and shades of sage.

Hanging eye-catching new artwork is a clever way to add color to walls without changing the decor. A white paint color for walls may serve as the ideal blank canvas for a splash of on-trend color from a statement piece of artwork.