Shipping Container Homes are a trend – but are they right for you?
Shipping container homes are a trend, primarily because of their modern appearance and low cost. As real estate prices continue to climb, home buyers are looking for low cost alternatives. Here's what you need to know about Shipping Container Homes.
COST
Shipping container modular homes can cost anywhere between $50,000 (for an office or casita) to $200,000 for a home. These modular homes have everything from fully functioning & large kitchens to laundry rooms and even roof top sun decks. Keep in mind that you will need to buy the land and work with the city to aqure permits to build. On it's own, a 20′ shipping container that provides 160 sq ft of living space will cost $1500-$3000 while a 40′ container providing 320 sq ft of living space will run $3500-$5000. The labor & construction costs average at $15,000-$20,000 per container. Many builders are combining several containers together to build homes 2000sq ft or larger! This home was built in Denver by a firefighter, using 9 containers! The total livable square footage in this Denver shipping container home is 3840 sq ft!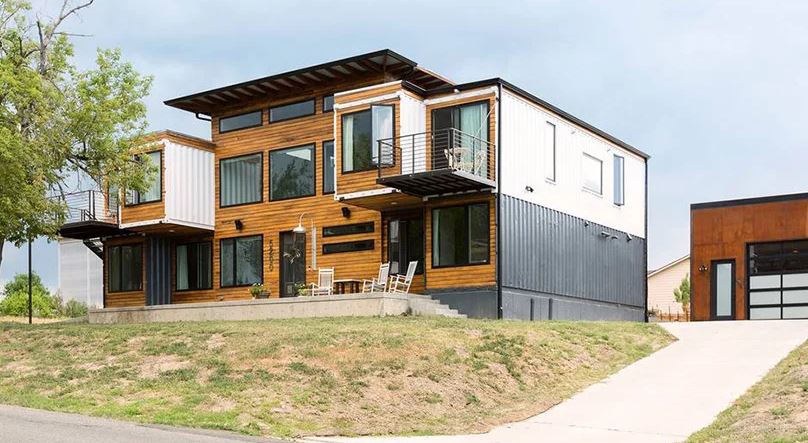 PROS
Shipping Containers are already insulated, making them ideal for both hot & cold climates.
Quick construction! Most of these homes are fabricated off-site and then shipped to their final location making the construction time as low as 4 weeks!
Eco-Friendly – utilizing existing steel containers, owners of shipping containers are recycling containers no longer in use and effectively repurposing over 7000 lbs of steel.
Shipping containers are durable! Made of steel, these homes are durable in earthquakes & hurricanes.
Cost – the biggest pro to a shipping container is the low cost. At only $200,000 investment, this option is 80% lower than the average cost of a home in the Bay Area.
CONS
Shipping Containers have a cold metal exterior and very boxy shape, which is a design style you need to like to consider this. Although a facade can be added to the outside to make the home feel warm & cozy.
The more creative you get with the composition of each container you pull together and the cuts made to those containers, you compromise the structual integrity. Make sure you work with a reputable architect/builder in the container space to ensure the home will stand the test of time.
Some cities may not allow 'tiny houses' or 'shipping container homes'. Make sure this type of dwelling is acceptable by the city & county.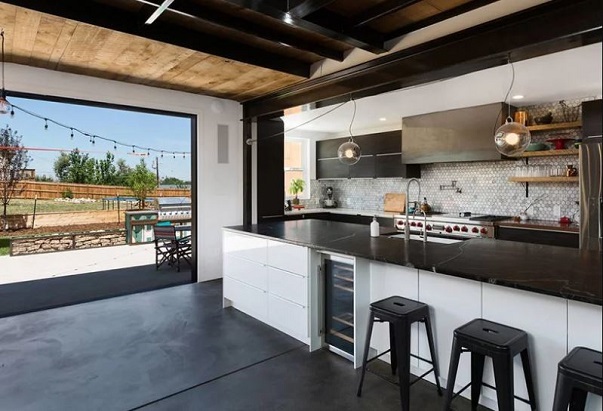 There are a few Bay Area companies who specialize in building shipping containers. Check out these companies:
Taynr: Based in Sacramento this company has several designs ready to implement from $65,000 – $195,000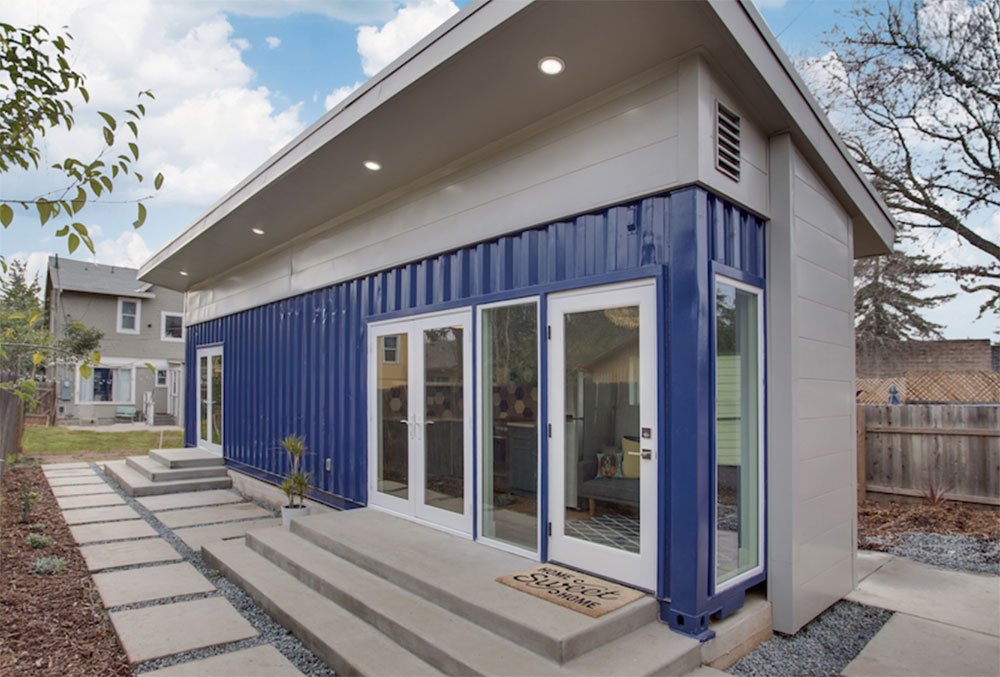 Urban Bloc: Based out of San Leandro this Bay Area company specializes in commercial spaces out of shipping containers. Check out their work in Oakland at Red Bay Coffee.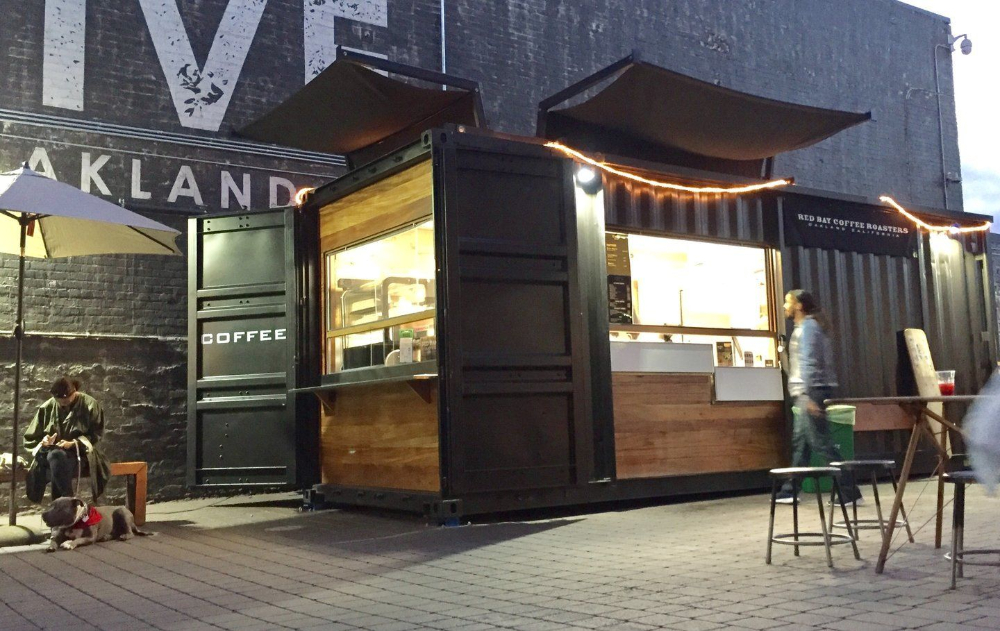 What do you think? Is a shipping container home in your future?